Human Touch
27th May - 18th June 2016
In a small courtyard off Argyle Street in The Rocks, hangs a large, dimly flickering chandelier. Below, just visible through the arch at the end of Nurses Walk, are shimmering metallic poles, inviting you to make contact. A touch to either pole makes the chandelier hanging above briefly glow a little brighter, then fade again. As more people touch the poles more brief responses play through the languid chandelier.
Only by making a connection with another person, by touching and together bridging the distance between two machines, is the courtyard truly brought to life and bathed in the glow of an ever more powerful and vivacious light. From the dark corners of the square, quiet voices sing and harmonise as the rhythm grows and more passers-by are drawn in by people holding out a hand; adding to the connections of more and more people collectively building a crescendo of rhythm and bright light
Proudly presented in partnership with eHarmony
This artwork was conceived by Danon Bradford and Karl Vaupel for Vivid 2016. Danon has extensive experience with advanced electronics design and has developed a method to accurately sense people in the vicinity or touching the artwork as well as each other. Using precise capacitive measurement Danon created a system able to wirelessly control each of the 15 high current LED light bars to respond and interact with the audience in real time - ultimately encouraging more human connection. Vaupel's role consisted of developing the experiential embodyment, as well as industrial design, management and production.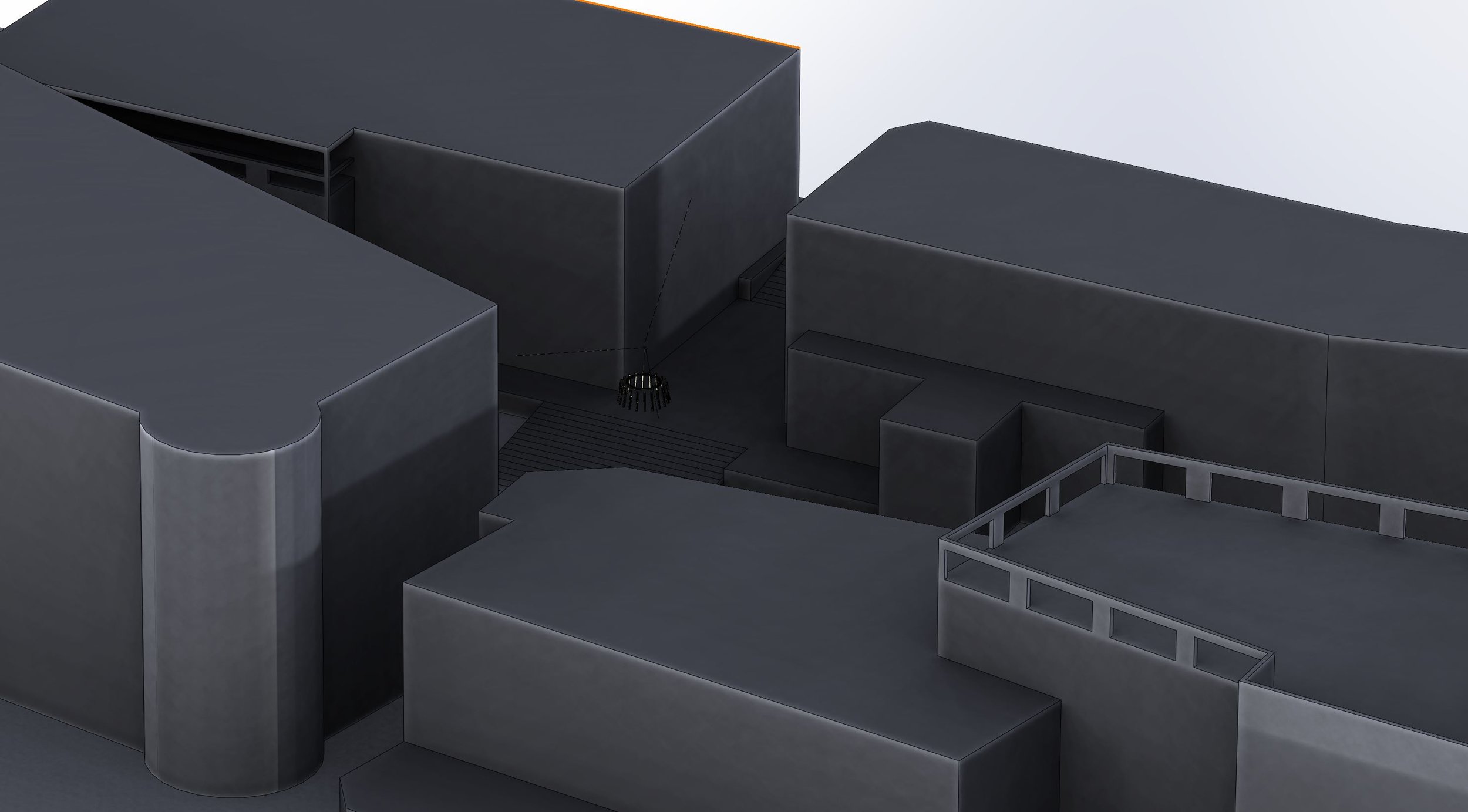 click arrows to scroll through images
As part of the promotion agreement with eHarmony, vaupel created a series of images, videos, posts and vox-pops which were shared across eHarmony's social media, website and blog.
Along with the visual interaction, a dynamic soundscape was created to further influence the mood of the courtyard.
When no one was interacting with the work, only soft chamber music created a barely noticeable soundtrack, but as more people touched the poles, and linked hands, more and more layers were added, building up to a lush symphonic score.
We look forward to working with more artists and organisations to realise big dreams.